Caruthersville's Industrial Park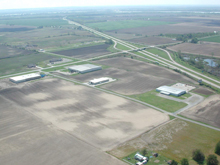 Caruthersville has an excellent industrial park located in the southern section of town. Infrastructure exists for new industries that desire to locate in the park, with a host of incentives offered through the Missouri Department of Economic Development, and local incentives including designation as an Enhanced Enterprise Zone.
The industrial parks location adjacent to Interstate 155 and 4 miles from Interstate 55 provides easy access for industries moving both east-west and north-south bound freight. The location allows workforce needs to be drawn from neighboring states, in addition to the local area.