Outdoor Recreation in Caruthersville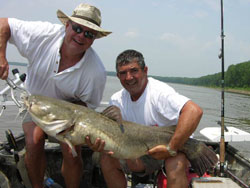 The Missouri Bootheel is rapidly becoming a hotspot for waterfowl along the Mississippi Flyway. The progression of rice up the delta has placed the Bootheel in the envious position as one of the premier waterfowl destinations in the U.S., with hundreds of thousands of ducks and geese passing through the region annually.
 In addition to our waterfowl hunting, the area offers many quality fishing locations for those seeking giant catfish or white bass on the Mississippi river (boat launch located at Reynolds Park). On the lighter side, Reelfoot Lake (located just 30 minutes away) offers some of the finest crappie fishing in the world. A stringer of the famous reelfoot lake crappie can be easily had on an afternoon trip.